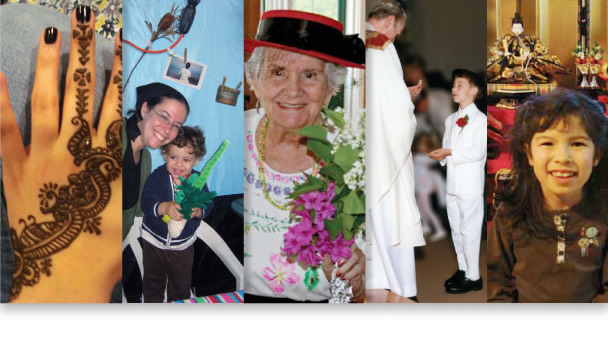 What is SPN?
The Sharon Pluralism Network, Inc. (SPN) is a collaboration among nine organizations and groups in Sharon that partner to support multicultural and interfaith understanding and engagement.
Mission
To create a positive and sustainable culture of pluralism in the town of Sharon, Massachusetts. SPN envisions a community where people from diverse groups:
live together in peace and mutual respect
feel safe and valued
retain their group identity while also being part of a larger community
learn about, interact with, and stand up for each other
work collaboratively with the community at large for the common good
Strategies
To fulfill its mission, the SPN works to:
raise awareness of the value of pluralism, and the strengths and challenges it presents
support educational programs that further understanding about racial, ethnic, national origin, cultural and religious groups, reduce stereotyping, demystify differences in beliefs, history, and practice, increase empathy between people, and showcase the richness of our diverse cultures
foster genuine encounter, dialogue, and relationship-building among individuals and groups
create an inheritance, building a new cycle of leadership to sustain the mission over time
A Steering Committee comprising representatives from SPN Partners, members-at-large, and liaisons to various religious and cultural groups in town meets monthly to oversee SPN's work.
---
Thanks to all who attended the Sunday, March 5th event at the Sharon mosque. We had over 180 people who came to learn about the mosque and to meet the Imam and other members of the Islamic Center of New England. The event was co-sponsored by ICNE and the Sharon Pluralism Network. In addition to Imam Ahmad, several members of the mosque spoke about the ICNE schools and local history, including the support of Sharon's Interfaith Clergy to bring the ICNE to Sharon. In his introduction, Dr. Badawi Dweik extended this interfaith spirit, when he spoke out against the antisemitic threats throughout the U.S. in recent weeks. Representative Lou Kafka, as well as members of the Sharon Police and Fire Depts., also attended.